Welcome to Craig Smith Auto Group!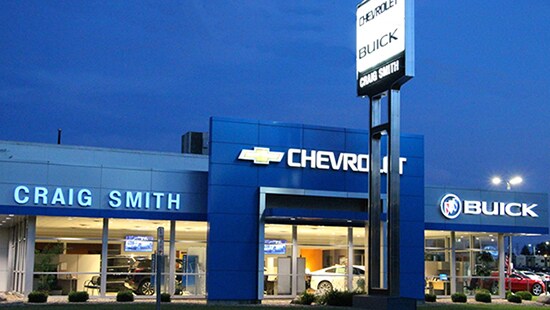 Craig Smith Auto Group was started in the spring of 1995 as a dealership representing only General Motors product.  Chevrolet, Pontiac, Oldsmobile and Buick were the four franchises handled by the dealership initially,  thus the name "auto group".  Craig and his wife and young family moved to Reopen the empty dealership for many reasons.  Craig wanted to move from Florida because of opportunity and the love of Midwestern small town life.  Craig and his wife loved the idea of raising their family in a conservative family culture of North Central Ohio.  
The dealership was started with no employees at first.  It was a lot of work but a labor of love according to Craig.  Craig felt and still does that you have to be involved and enjoy serving your community.  Craig Smith Auto Group added a complete body shop several years after opening to better serve it's clients.  The dealership offers first class service and parts as well as the best used car selection in the county.  Craig Smith Auto a Group is a family run business with both of Craig's sons Brent and Alex involved.  Both Brent and Alex plan to follow in their father's foot steps.  
Why Buy from Craig Smith Auto Group?

 Friendly Sales Staff

 Certified Pre-Owned Vehicles

 Lowest Price Guarantee*

 Full Service & Parts Departments

Large Used Vehicle Selection

Free Wi-Fi, Coffee, Cookies and TV